Fashion — Embrace Your New Style for Autumn and get Spooky for Hallowe'en
Autumn's finally here with its crisp days and longer nights, the season is just right for cosy knits, stylish jackets and celebrating Hallowe'en fun!
We've rounded up some great products for you from some of our favourite brands – pop in and check them out.
It's time to get cosy and stylish with a new coat. We've found the perfect range at Matalan, including this fabulous padded parka, available in black, mustard and red and for men, we love this autumnal orange hooded puffer.
Women's Padded Parka – £45 – Matalan

Men's orange Hooded Puffer – £25 – Matalan

If you're looking for a coat that can go from the office to a casual Saturday outing with friends, then look no further than this new double-breasted Coat, also from Matalan.
Check Double Breasted Coat – £40 – Matalan

Autumn is the perfect time to layer up and right now, our friends at River Island have the perfect selection for men and women.
We love this leopard print 'Paris' tee and chunky grey block cable knit for women.
Leopard print Paris t-shirt – £20 – River Island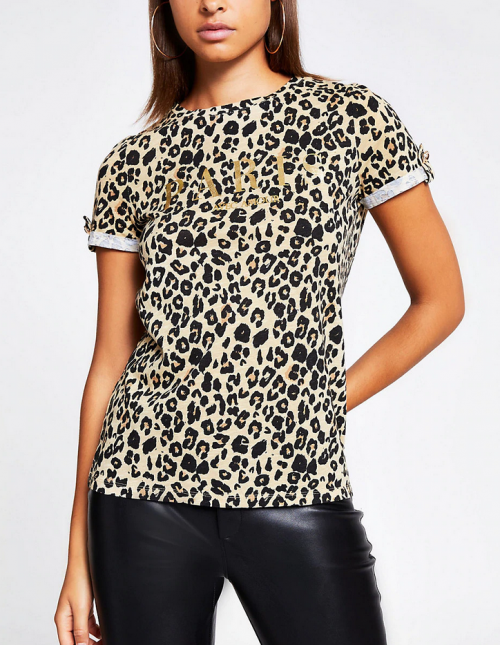 Grey block cable knit turtle-neck – £42 – River Island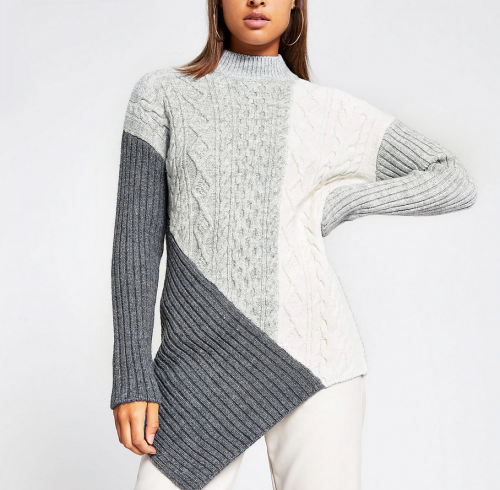 We may be biased, but these could quite possibly be the best boot right now, from River Island.
Black, mock-croc, chunky, shiny toe-cap – what's not to love!
Black leather croc-embossed lace-up boots – £27.50 – River Island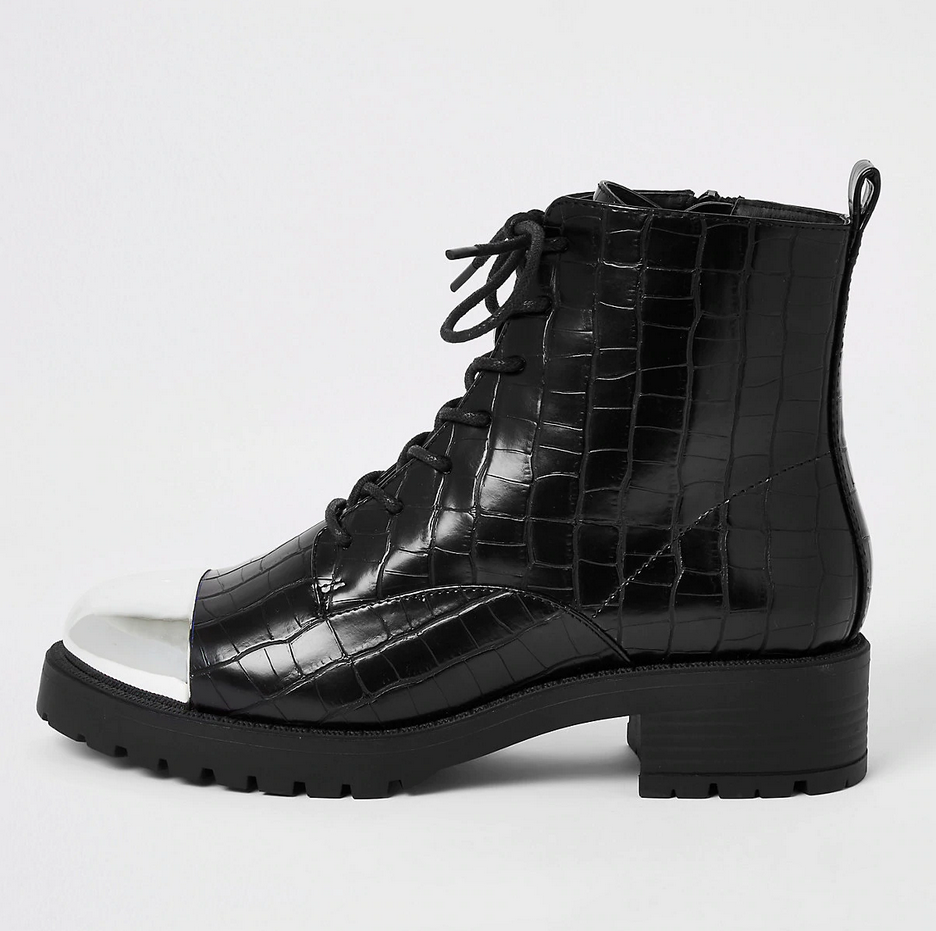 Not forgetting the little ones, especially this Hallowe'en, check out these Hallowe'en cuties from Accessorize, Sabrina Sparkle Cat Socks and four glittery Hair Clips.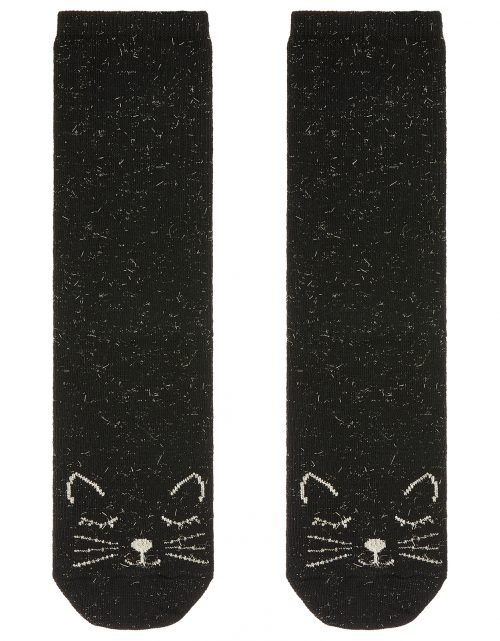 4 pack Hair Clips – £5 – Accessorize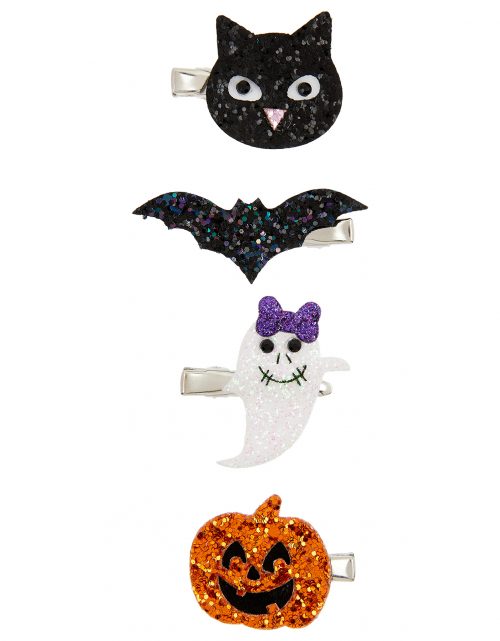 While we're talking Hallowe'en for the kids, Primark has an amazing range of treats for your little tricksters, check it out here. From make-up, nails and tattoos to fake blood and glittery spiders.
Taking the kids Trick or Treating? In need of some costume inspiration or outfits? Check out the fabulous range at Peacocks – from wicked witches and werewolves to creepy skeleton and bat t-shirts – there's something for all your tricksters.
Prices range from £3.50 to £16.00
And if you're dressing up your home, you can't go wrong with Pumpkins, check out these:
Pumpkin Votive Holder – £4 – Clintons

Pumpkin string lights – £3 – Flying Tiger
Milk Chocolate pumpkin heads – £2 – Flying Tiger

And finally, what could be more fun for all the family than this fiendish, 600 question 'Harry Potter Trivial Pursuit Bite Size' set from Wilko!
Harry Potter Trivial Pursuit Bite Size – £10 – Wilko

Explore all this and more at Cwmbran.